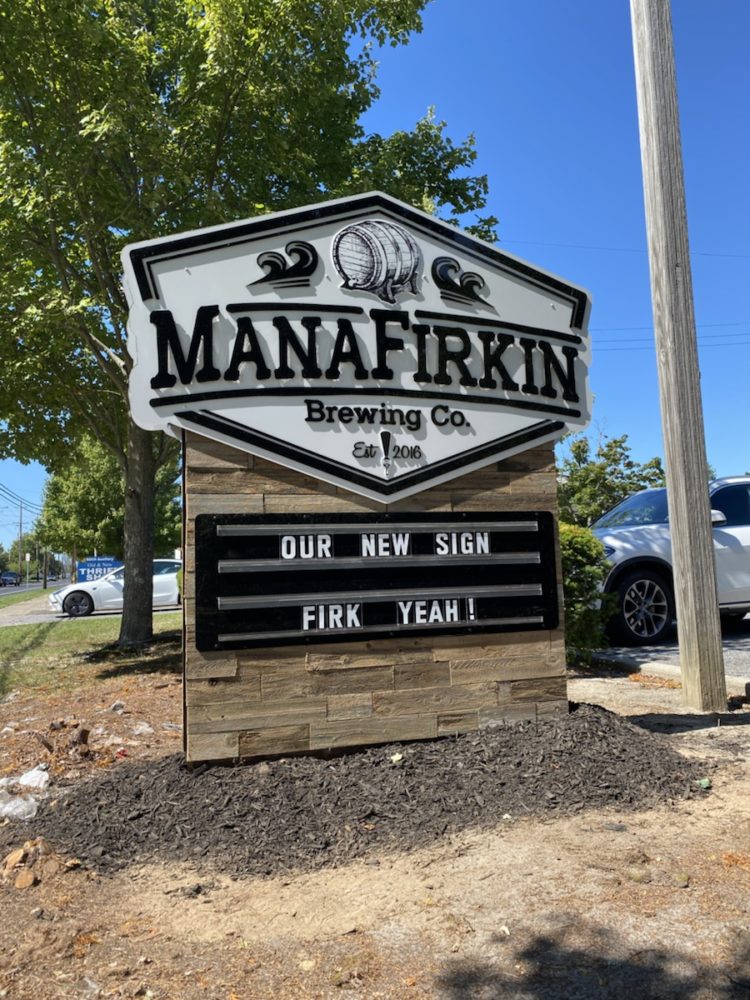 Custom monument sign with unique shape and 3-dimensional lettering for Manafirkin Brewing
Here's a beautiful new custom monument sign with a unique shape specific to the brand and three dimensional raised lettering.
Included in the sign is a changeable letter marquee board which allows a custom message to be posted. This area is unique because it features white changeable letters on a black background.
This eye catching sign is situated on Bay Avenue in Manahawkin for Manafirkin Brewing Company. Well built signs create a sense of presence and pride for your business and communicate the quality Of your brand, service and product.