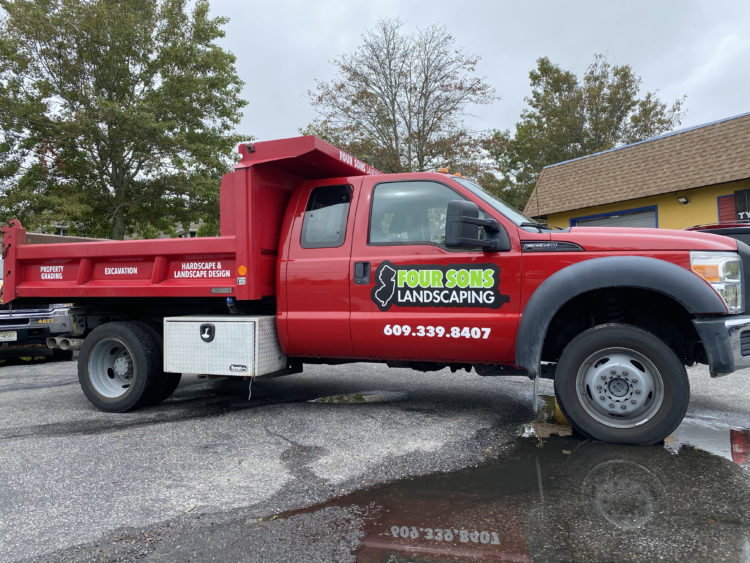 Managing vehicle paint problems when installing vehicle wraps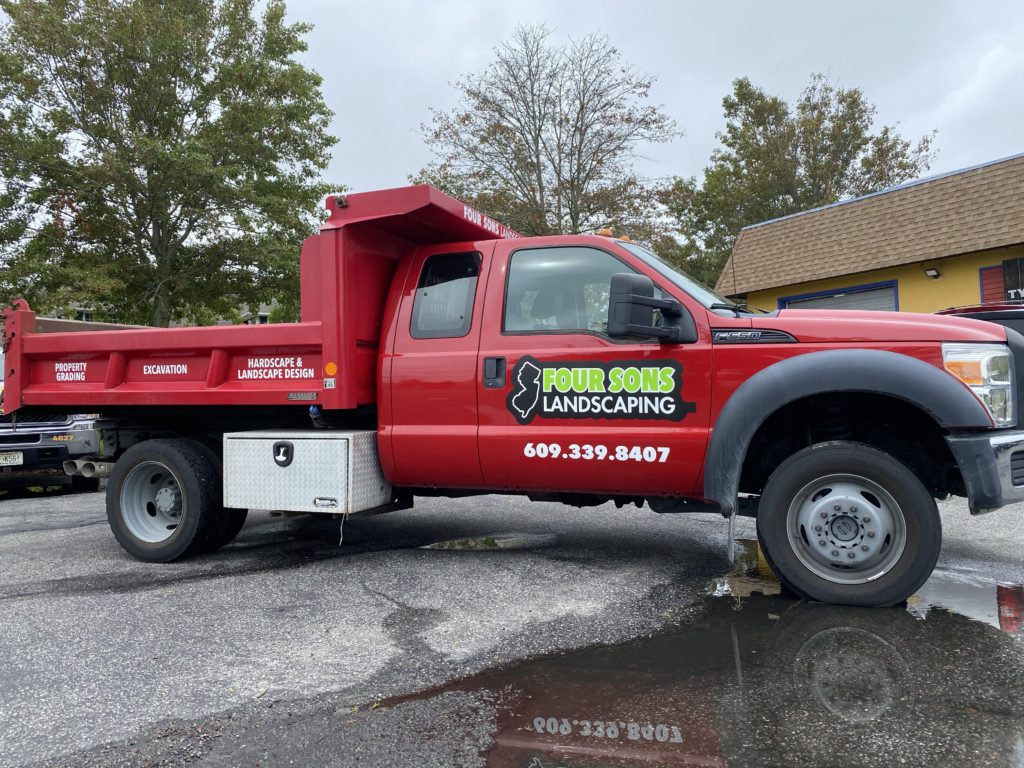 We like to de-badge truck doors. Doing so gives added space for balance of the layout, gives the clients brand emphasis over the vehicle brand, and results in a cleaner finished look.
Sometimes, pulling badges results In body damage when not done correctly. Modern vehicles have very soft and lightweight body side panels. Removing badges with monofilament as opposed to prying with a badge puller is key to avoiding damage.
Even more problematic in vehicle badge removal for vehicle wrap installation is pulling the badges to reveal a total lack of paint underneath the badge! As in, the body shop that touched the vehicle before us, literally masked around the badge and sprayed the door. 
This truck presented that very challenge. The approved vehicle wrap design was built on a photo template before the badges were removed. On installation day, our vehicle wrap installation prep crew removed the badges and discovered there had been previous body work to fix crash damage, and the body shop took a major short cut! 
Now, we have two choices. Take the truck off the road for an extended period and incur significant expense for the client with a door repaint. Or, we could work through the challenges, put our wrap design skills and business problem-solving skills to work and come up with a great (and immediate) solution. 
Enter 3M Matte black wrap vinyl. We very carefully templated a cloud cut to both match the logo shape and the missing paint! Using a scaled photo and Adobe Illustrator, we got to work on the vehicle wrap design revision. We loaded the 3M wrap vinyl in our plotter, sent  the cut file to the plotter, and installed the wrap graphic. We then proceeded with the branding install as originally planned. The outcome looks fantastic, with a nice contrast of color and sheen between gloss and matte vinyls. 
Another problem solved, on the fly for a great visual outcome and very happy client.