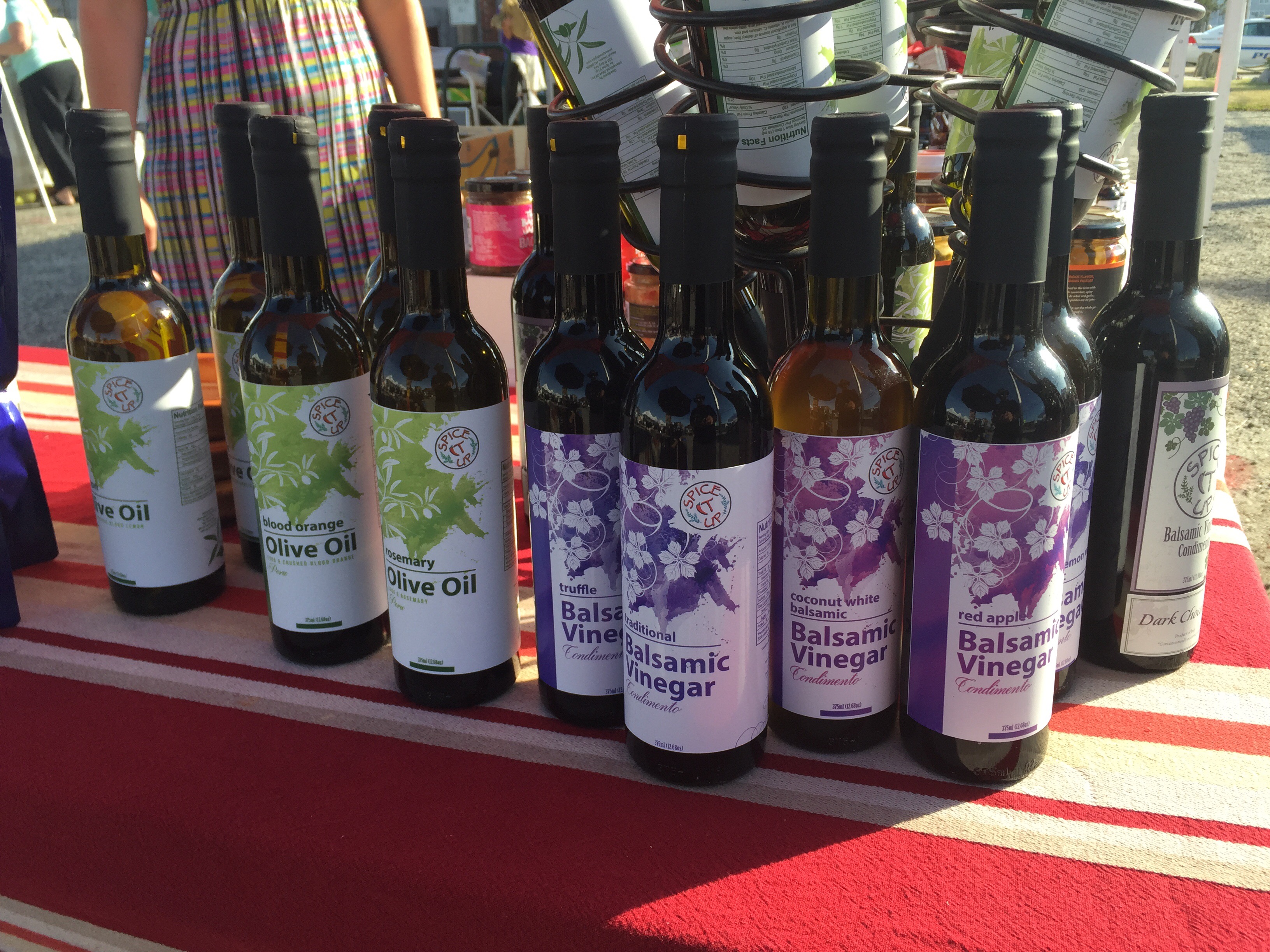 Short run full color custom labels for gourmet food products by Typestries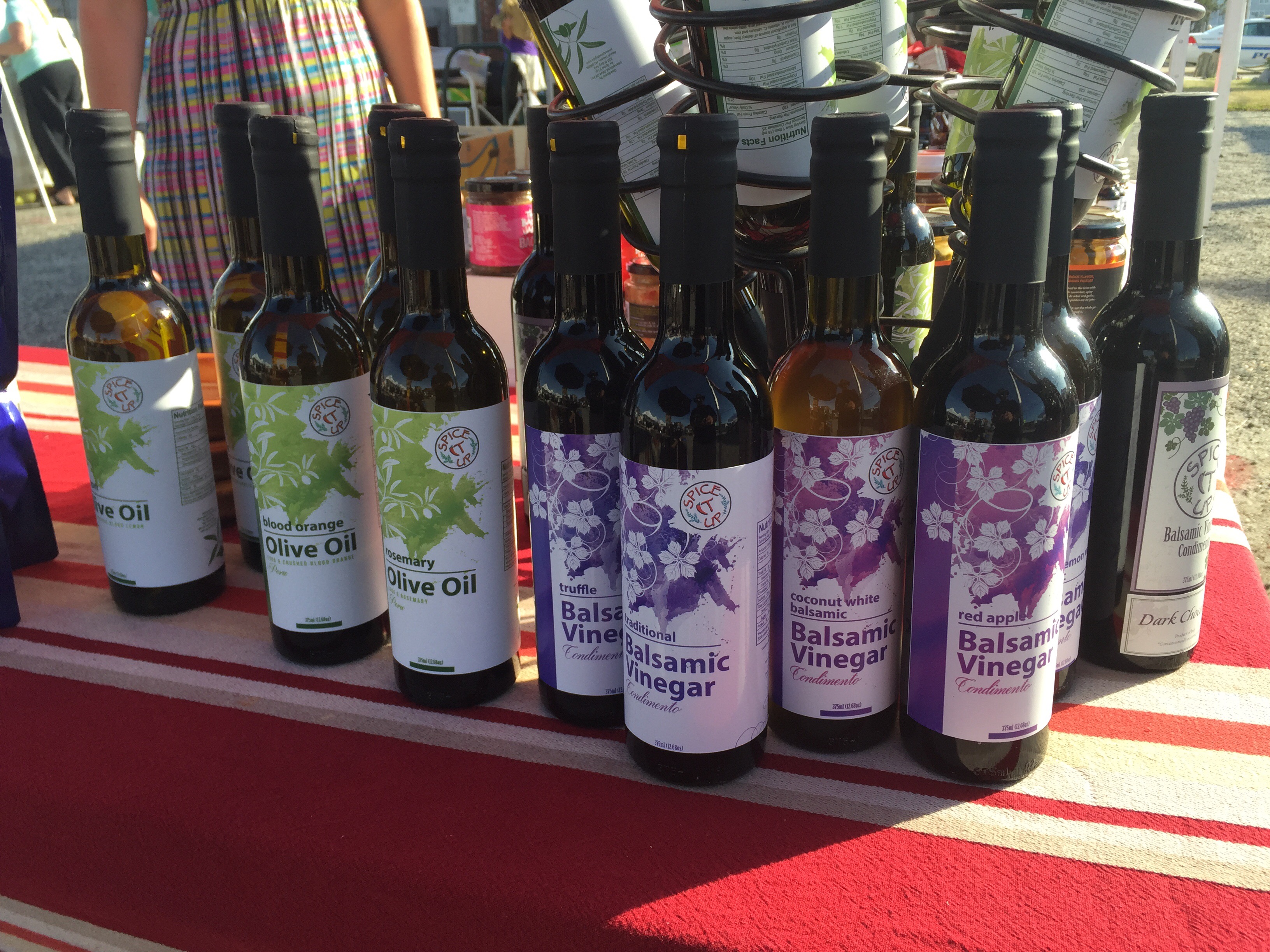 Spice it up in Beach Haven takes advantage of our full color short run labeldesign and production capabilities.
These olive oil and balsamic vinegar or flavors are produced in small batches which make long run label production an inefficient and overpriced option for this and many shops. At Typestries  we can produce full-color contour cut labels in any quantity with customization options such as individualized product and batch names and bar codes.
If you produce products in small batches such as olive oil, hot sauce, balsamic vinegar's lip balm's hand lotions insect repellent's holistic health care items and other handmade items our short run label production capabilities are perfect for your product