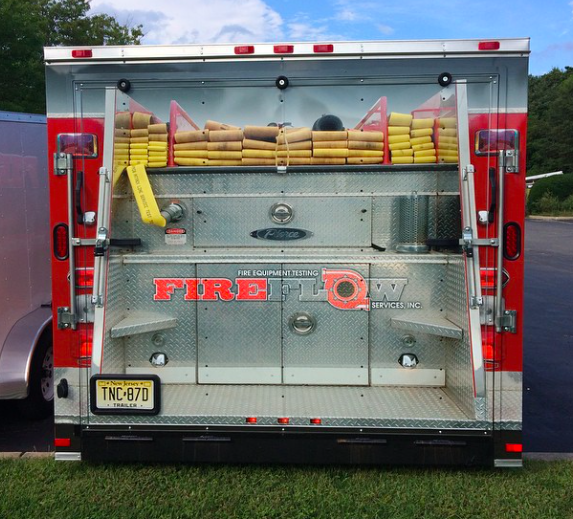 Typestries vehicle wrap turns an enclosed utility trailer into an eye-popping fire truck.
Our client Fireflow Services came to the table with a unique idea—turn his utility trailer into a fire truck. Naturally, we rose to the challenge by compositing a series of photos of actual firetrucks into they complete image you see installed here. We printed with our HP Latex printing technology onto 3M Controltac 180cV3 vehicle wrap media. We finished the graphics with 3M 8518 Optically clear gloss over laminate.
Of particular importance to our client was to use an actual fire truck that his company had serviced, and to show the great care and pride they show when packing hose after testing it.
Looking for a creative way to turn heads and get your business noticed more? A custom wrap project can make that happen. We have solutions—bring us your challenge.