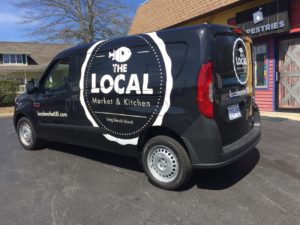 April 16, 2019
The Local Market with locations in Ship Bottom and Manahawkin is sporting a new Ram Promaster city edition vehicle advertising and branding wrap graphic that not only works for deliveries but makes for an awesomely powerful and effective marketing vehicle!
January 20, 2018
Here is a beautiful interior hostess station sign we recently installed at Breakers kitchen and tap in Waretown New Jersey. This sign features three dimensional fabrication, stand off melting, and LED halo lighting.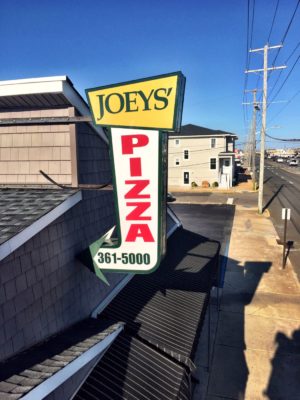 October 31, 2017
Adding a custom shape and dimensional mounting adds flair and grabs attention.